SEA
Kawamura Arts and Cultural Foundation Socially Engaged Art Support Grant FY 2022 Selected!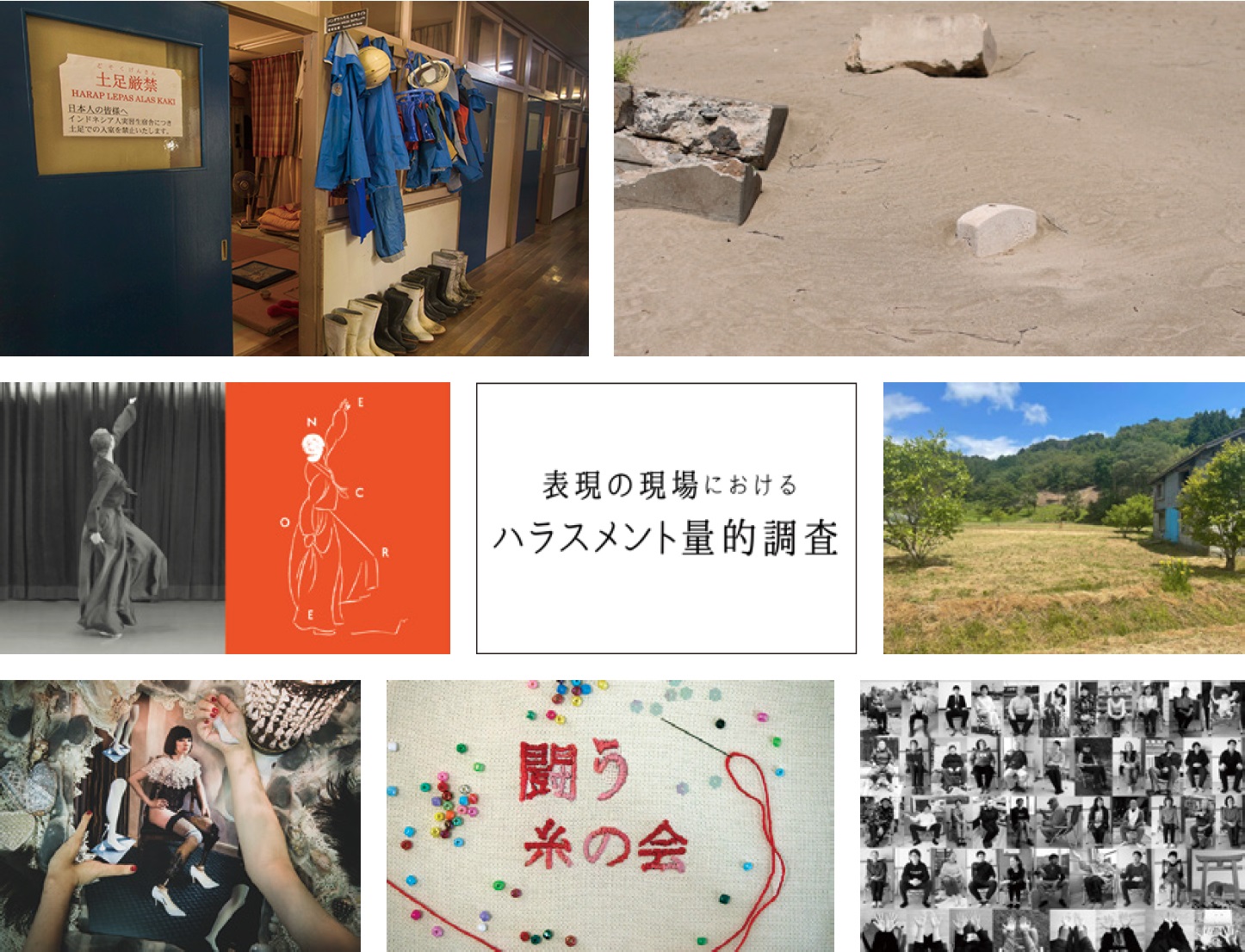 For the fiscal year 2022, we invited project ideas under the same theme of the previous year, "Socially Engaged Art Project in the Covid-19 Related Chaos." This year, the committee selected eight projects, which had been planned on the premise that they would be implemented under the epidemic. These projects cover themes derived from paying attention to the current society, such as communities, gender, harassment, migration issues. The selected projects will be presented as prototypes (pre-workshops, prototypes, lectures, videos, etc.) in FY2022.

◎FY2022 Selected Projects (8 in total)
*Grant Amount: 400,000–300,000 JPY per project / Total: 3,000,000 JPY

Maebashi Art Practice "The city for invisible people"
Yuki Harada "White Aloha (tentative)"
Yuni Hong Charpe "ENCORE"
Investigating Discrimination, Harassment, and Inequality in the Arts (IDHIA) "Quantitative survey on harassment issuess"
Field Trip Project & Field Trip Project Asia "Circulation Community Launching Project (tentative)"
Mari Katayama "High Heel Project"
Kasumi Iwama "Hilos Que Luchan, Manos Que Sanan"
Elgueda Ward Studio "The Island Atlas: Our Words for the Future of Our Homeland"

◎SELECTION COMMITTEE
Yasuyo Kudo (Representative director, Art & Society Research Center)
Kenichi Kondo (Senior Curator of Mori Art Museum)
Tomoko Shimizu (Associate Professor at the Faculty of Humanities and Social Sciences, University of Tsukuba)
Chiaki Soma (Representative Director of Arts Commons Tokyo / Art Producer)
Hikaru Fujii (Artist)

◎FY 2022 Grant Presentation Ceremony
Eight granteess will make presentations on their selected projects, and the selection committee members will present their impres-sions and comments.

Date: Thursday, March 24, 2022, 15:00-17:00
Venue: 3331 Arts Chiyoda
6-11-14 Sotokanda, Chiyoda-ku, Tokyo

Participants: Grantees (including online participants), selection com-mittee members, and the President and Directors of the Foundation.
Press Inquiries: If you would like to cover the ceremony, please contact the Foundation.

PressRelease_SEAsupportgrant_FY2022Selected.pdf